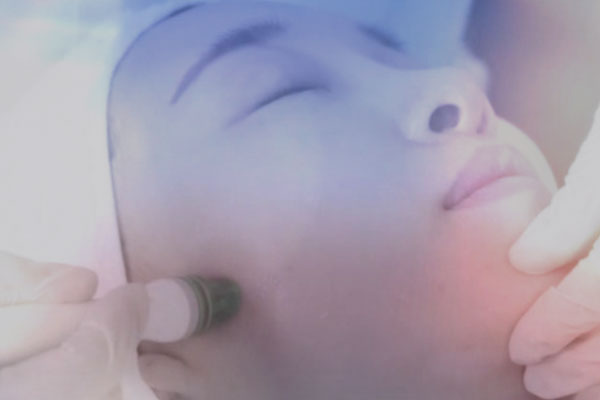 25 Jul

Why We Love Hydrofacials

One of our favourite skin treatments is a Hydrofacial. If you're looking for super clean, glowing and plump skin you can't go wrong with a Hydrofacial! Skin is deep cleaned to get rid of bacteria, oil, dirt and grime that cleansing alone just can't reach. Take a look at the solution afterwards and you'll see what we mean.

Here are just some of the reasons why we cannot get enough of Hydrofacials.
Clear Pores
Pores can get clogged with all kinds of matter, including make-up, oil, dirt and sweat. Unless the pore is cleaned out deeply, bacteria can build up and cause inflammation and breakouts. During a Hydrofacial the combination of water and sucking deep cleans pores to leave skin thoroughly clean.
Clear Skin
Once pores are super clean, acne-causing bacteria is removed, thereby reducing the occurrence of acne, inflammation and impurities. Blood circulation is also increased, which helps skin appear healthier and clearer.
Lymphatic Drainage
During your Hydrofacial, each step will help to increase the flow of lymph in your body, reducing any puffiness in the face, and helping the lymphatic system to drain effectively.
Under Eye Puffiness
In addition to the activation of the Lymphatic Drainage System, the use of RF and/ or ultrasound (depending on your consultation) will also help to reduce under eye swelling and firm up the area.
Deep Hydration
A Hydrofacial is incredibly hydrating and nourishing. Skin appears visibly healthier, plumper and smoother.
Effective Exfoliation
A Hydrofacial treatment will also get rid of dead skin cells that can cause skin to look dry and dull, and clog pores, leading to imperfections. In addition, exfoliation through a Hydrofacial can also increase cellular renewal, keeping skin healthy and clear.
Bespoke Treatment
Following your consultation, our Aesthetics Nurses will discuss which type of hydrofacial is best for your skin type and skin goals. The treatment will be customised according to this, including the skincare serum used in the treatment.
Refreshed Skin
Hydrofacials are incredibly effective at refreshing the skin by reducing the appearance of aging skin concerns. This includes:
Reducing the appearance of fine lines and wrinkles

Assisting in the repairing of sun-damaged skin

Plumping skin through deep nourishment and hydration

Decrease puffiness and removing toxins from the skin
If you'd like more information on our Hydrofacial treatments, get in touch today on 0330 11 8547 or email at

[email protected]

.