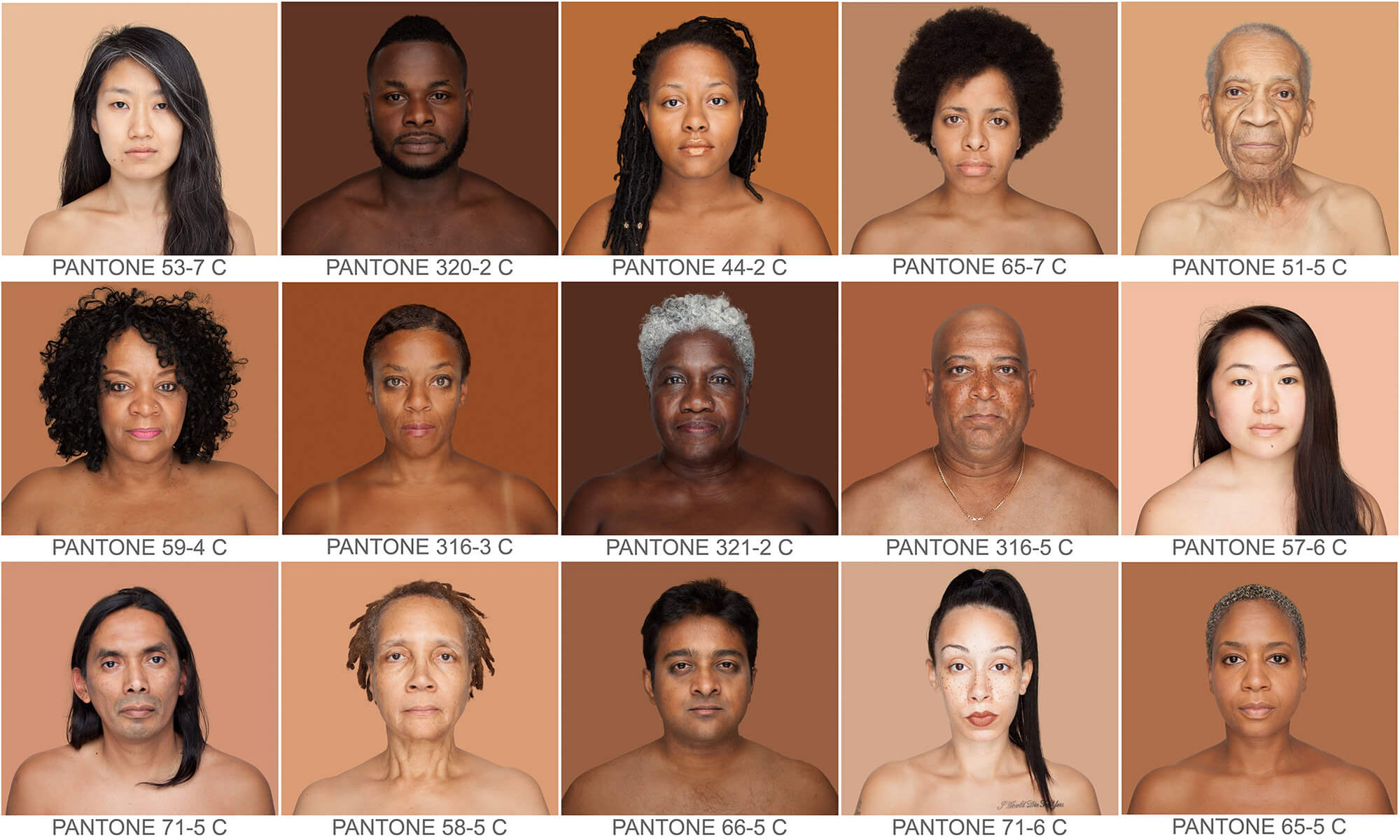 15 Aug

Dangerous lack of diversity in colour
Renew's skin expert, Kelly Saynor, gives her own thoughts and views on an on-going debate on why the cosmetic industry is letting down women of colour.
Talks about the lack of diversity in the cosmetic industry have been around for quite some time, yet still, in 2016 big brands are being accused of falling short of the mark.
Which brands need a slapped wrist?
People have got that fed up with the lack of products available to darker skin tones they are actually publicly outing them across popular social channels to 'shame them' into change! Only recently the retailer Sephora showcased the lack of diversity in the bareMinerals' Complexion Rescue tinted hydrating gel cream range by showing a swatch of all the shades on three different skin tones. It was very clear from the image that this range did not cater to a wider selection of women! The outrage gathered on this post and it even hit worldwide news sites with many of the comments being shared. Some saying: "I wish that cosmetics companies would realise that there are more than three to four shades of brown."
Another brand who embarrassed themselves very publicly in early 2016 was Maybelline. The cosmetics brand found itself embroiled in a racism row after a beauty blogger hit out at the brand for reducing the number of the darker shades of a new foundation in the UK. Blogger Nadia Gray, wrote an impassioned post after she noticed that the US ad for Dream Velvet foundation starring Jourdan Dunn advertised 12 colours but when she searched for the range on British websites, she found that only six were being sold.
With Gray feeling annoyed, she continued to search and her thoughts were right – nowhere in the UK could a women of colour purchase this product, yet women of white skin had six to choose from. So she 'shamed' Maybelline for altering its range for the UK market, but also using Jourdan Dunn as the face of it, when the London born model couldn't even buy the shade to match her skin in her own country!
As a black woman, I am extremely passionate about promoting change across the cosmetic industry and fast. I remember the days when I was young and feeling the odd one out when I went to buy makeup with my friends. None of our local shops stocked or sold any makeup to match my skin tone. I had to travel to the nearest city to even see a wider range that could possibly match not only my colour but my tone. This is something no teenager should face in 2016!
Why the lack of change?!
I suspect the larger brands have economics at play, rather than trying to match my exact colour even today! So catering for such a diverse range isn't an option. According to Euromonitor, 2016, foundation for Caucasian skin typically requires a maximum of three different shades, whereas non-Caucasian skin requires a far greater spectrum. Darker tones are much more difficult to match because we do tend to have a lot more shades and tonal differences in our skin, in so many different areas – from our neck to our hands! In addition, texture needs to be carefully engineered as products can be chalkier on certain non-Caucasian skin types. I imagine large brands choose multi-cultural beauty in the main based on demographic. There are many more serious factors that affect the multi-national brands other than just skin tone, hair type, and customary preferences.
What more can be done to diversify beauty products?
Look at the consumer audience in each capital city rather than across the world, and look at offering wider ranges, given the actual demographic and diversity of the population.
Which brands are getting it right?
I know Bobbi Brown have tried hard to find mid-colours and not have all 'red' bases in their foundations, which a lot of the other makeup companies don't.
There are certain brands that I just avoid, as I know they don't cater for my skin tone and colour! BareMinerals continued their bad streak when I booked in for a colour match at a big department store in Liverpool recently, they claimed: "We are not great for darker skin", and said: "Our bases just aren't right". A clear indication something needs to change!
Again, according to Euromonitor 2016, Yves Saint Laurent's Le Teint Touche Éclat foundation launched 22 different shades to reflect the full range of skin tones from around the world after in-depth research – a positive step.
Essentially, I feel leading global beauty companies have their origins in the Western markets and are more familiar with the needs of Caucasian consumers.
And how can the cosmetic industry better cater to darker skinned consumers?
Given that there are more than 7,000 global skin tones, there is an on-going challenge for any brand to satisfy us all. However, given this number, the issue of ethnicity is made more complex by the fact that there is an even wider variety of skin tones and hair types within each ethnic group. Given the cost and obstacles of addressing multi-cultural beauty, I am sure multi-national brands will take a broad approach to optimising their portfolios by tweaking the marketing message of existing products, depending on the target audience in any given area.
Kelly has always made sure that she can treat any skin colour or skin tone. If you'd like any advice on how to care for your skin, regardless of colour, get in touch today on 0330 11 8547 or email at [email protected]