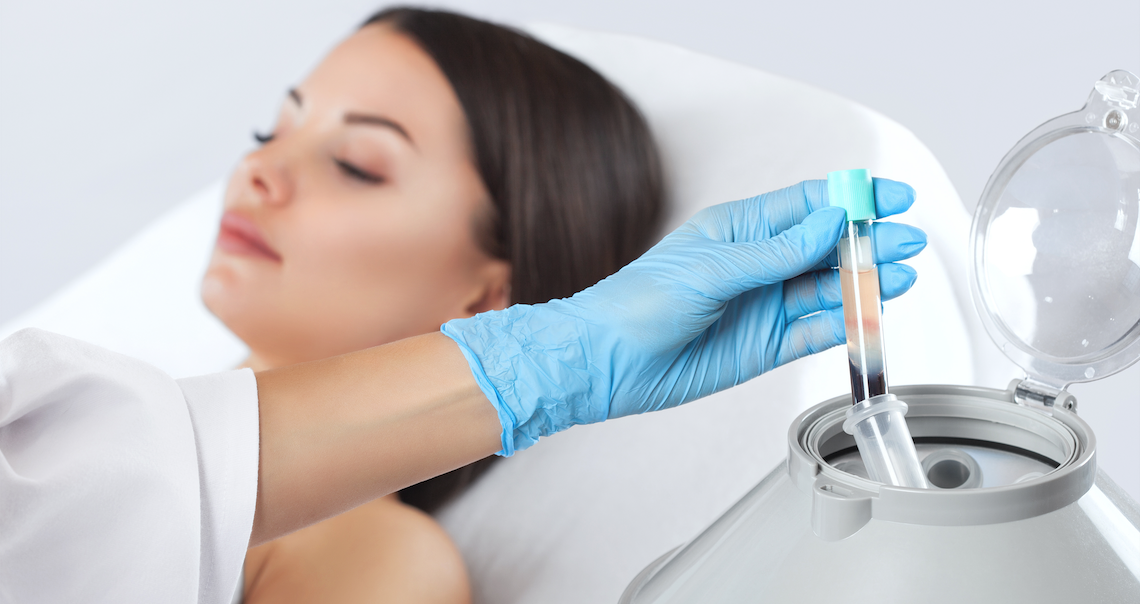 26 Jul

The Benefits of PRP Facials

A PRP Facial is probably something you've heard of, but under a different name…if we said Vampire Facial, I bet it would ring to mind that notorious photo of Kim Kardashian.

We have a whole page dedicated to Platelet-Rich-Plasma Facial treatments if you'd like to learn more information about the skin rejuvenating treatment.

Here are some of the main benefits of PRP Facials, and why we love them.
Collagen Production
After the age of 25 collagen production decreases along with the quality of the collagen produced. PRP Facials actively stimulate the production of new, stronger collagen through skin cell trauma. During the PRP Facial treatment micro are caused to the skin, requiring the body to heal using collagen. This will continue to happen for several weeks after the treatment.
Lines and Wrinkles
As a result of collagen and elastin production, skin appears tighter and plumper, reducing the appearance of fine lines and wrinkles, while also improving the contours of the face.
Skin Tone and Texture
A PRP Facial encourages cellular turnover, which helps to fade the appearance of skin tone and texture imperfections, including: acne scars; stretch marks; other scars; sun spots and pigmentation.
Pain-Free and Minimal Downtime
Prior to the treatment, we numb the area using a medical numbing cream that is simply magic. You can also take painkillers afterwards if the skin feels tender. It is usual for skin to feel a bit like sunburn afterwards, but downtime is minimal. Skin is  healed after 1 week, revealing dewy, brighter and refreshed skin.
Quick and No Preparation
Take a look at our treatment page to see the full PRP Facial process. Apart from a consultation it isn't necessary to prepare your skin prior to treatment. Although we do recommend drinking plenty of water in the days before treatment.
If you'd like more information on PRP Facial treatments, get in touch today on 0330 11 8547 or email at

[email protected]

.